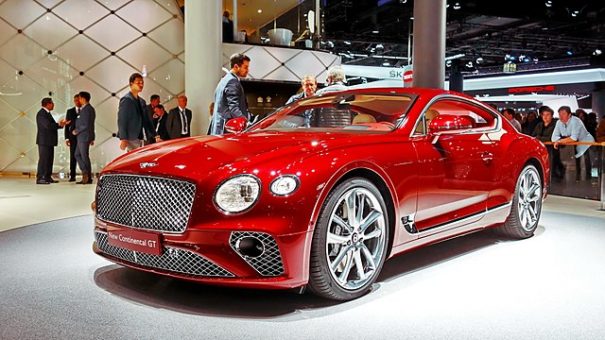 Are you on the market for a luxury vehicle? We're talking about cars that massage your back while you're driving. These are the vehicles where the door opens as you approach. A quick search of the market and you might find that your dream car is considerably out of reach for you financially. But that's okay because you can still own a luxury model and these are truly fantastic vehicles. You'll definitely have bragging rights if you pick one of the options on our little list. The best part? They're far more affordable!
BMW 230i
The 2019 edition of this vehicle comes in just below forty thousand. So, potentially a little higher or lower than your annual income. We love the design of this vehicle and it certainly oozes appeal but looks aren't everything and you'll also get a car with some fantastic features inside and out. The 2.0-litre engine is sure to give you a thrill in the corners while the handling and suspension will keep things soft and comfortable, even at extreme speeds.
Audi A3
The 2018 model of this classy saloon comes in at just over 32,000. That's not bad at all and remember, we're talking about a brand new car here. This car is sleek and has a beautiful interior. If you're looking to impress business clients, dates or anyone else and you don't have a massive budget, then this is definitely the vehicle you need. Audi's are effortlessly cool and this one is no exception. Pay a little extra and you'll be able to gain access to some of those classic luxury features too.
Bentley Continental
We know what you're thinking. There's no way you're going to be able to afford one of these. Perhaps not a brand new one and maybe not this year's, but if you shop around the market, you can find the ultimate luxurious car brand for a lot less than you might assume. For instance, dealerships like Wavertree Car Centre LTD have 2015 models for around £86,000. Yes. that's a lot more expensive than the Audi but Bentley's are usually double or triple this. If you buy from a reputable dealer you also won't have to worry that your car is a dud.
BMW X1
If you're looking for a family car that can go the distance, this is the one you need. It's on the market right now for 40,000 and it looks phenomenal. The 2018 version has all the features that you could possibly need and it was even named best Subcompact luxury crossover by some magazines. You'll struggle to find another SUV that provides the luxury you want for the price that you need. You can even take this one off-road and while BMW enthusiasts were allegedly furious the new X1 was an SUV we'd bet money you won't be. Particularly, when you take it out for a spin and feel how smooth the drive is when you're at the wheel.
We hope this helps you find your dream luxury vehicle for far less than you'd expect.