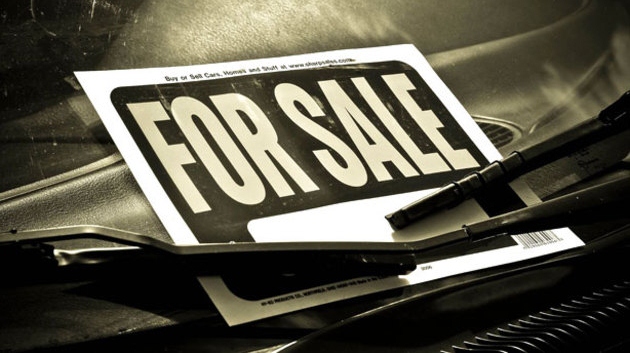 Two websites for selling cars are having their say right now, and both of them are classified ad websites. Pistonheads and Gumtree are going head-to-head for supremacy in the used car market. But which of them offers the better buying solution?
Both websites operate a 'classifieds' model, which means that, although they may be happy to offer advice to both buyers and sellers, they are not liable in any way for anything that goes wrong along the way. That said, the two are not quite equal.
Although Gumtree has the larger user base – and is international – Pistonheads focus exclusively on selling cars. Notably, many dealers advertise their models on Pistonheads, which is not something you see so often on Gumtree. That dealers are willing to spend time advertising on this channel gives it considerable security: buyers looking for a car on Pistonheads tend to be the real deal, whereas Gumtree's 'anything you can sell' model will attract a lot more 'dreamers' – people who test-drive with no intention of buying – and 'tire kickers', who get a kick (no pun intended) out of valuing other peoples' cars.
That said, Gumtree's motor classifieds section is rich with search filters, and private sellers may be more inclined to sell their vehicle at a lower price (especially if they have sold things through Gumtree before). It's more likely, for example, that sellers are already a member of the international classifieds website, and so may baulk at signing up for a further one.
Pistonheads' search filtering, however, is second to none. Offering a wide range of specification factors – from mileage down to condition, engine capacity down to interior trim – the site makes it supremely simple to find exactly what you are looking for.
A quick note warranted here is that despite both of these websites offering seriously good deals on used cars, some dealerships perhaps previously considered 'out of reach' for the many – such as Mercedes dealers – are aggressively reducing prices and extending vehicle ranges to bring in additional custom. The kinds of car deals offered by these dealerships include extremely alluring finance options, as well as competitive leasing for businesses. While Gumtree is littered with cars sub-£5000, going with a new car not only offers a way to spread the cost over several years, but also additional benefits such as inclusive car insurance, manufacturer and dealer warranties, and even 'depreciation insurance', which protects against the value of your vehicle sinking post-purchase (which it almost certainly will).
Of course, if you're serious about buying a new or used car, you'll be looking at all of these options. It's good to know the good and the bad of each, of course – and hopefully now you'll feel more confident tackling the milieu of purchasing experiences you can choose between.