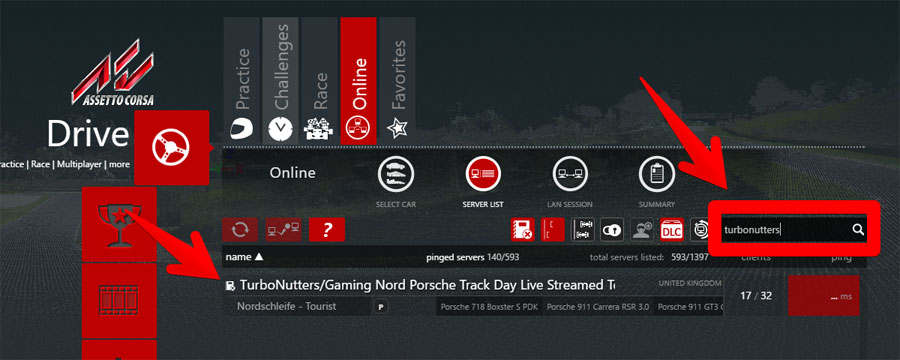 Like you we were fed up with laggy Nordschleife track day servers with limited slots and poor performance. Our only option was to rise above these sh*tty servers and create our own UK low ping server for you lucky lot.
Joining is easy! Just Search Turbonutters in the online server listing and jump on. Our Nordschleife server requires the Porsche packs, its well worth it!
The server is streamed on YouTube! Head on over to our Assetto Corsa gaming channel. Don't forget to subscribe and like our videos 🙂
You can also join our Team speak server and chat to your fellow racers in real time.
Be sure to check us out on twitter https://twitter.com/TNuttersGaming for all the up to date news from our busy server and the Assetto Corsa racing community.
For more information check our our Assetto Corsa gaming page with all the details you need to be lapping the ring in low ping bliss.
Enjoy!
[ad]