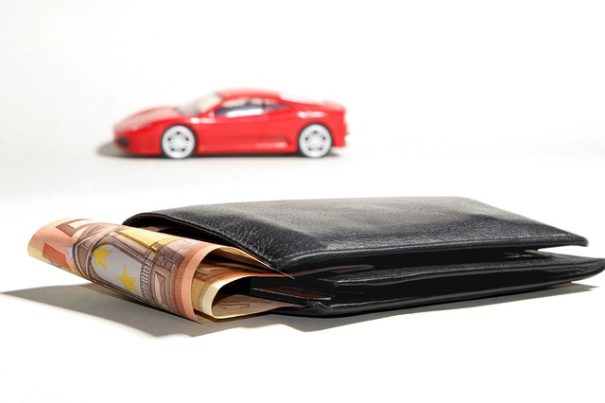 Cars: They're expensive, right?
Despite your attempts to keep costs down when buying, you will inevitably face a mass of expenses after purchase. Insurance? Fuel? Repairs? MOT costs? They all mount up, and as frugal as you possibly are, you will still suffer the high cost of driving.
However…
To ensure you don't drive yourself into the pothole of debt, you could decide to make money from your car. By boosting your income each month, you will have that bit extra to spend on your motoring essentials. Good news, right? Sure it is, especially if you are currently feeling the pinch.
Here are some ideas you might find useful.
#1: Rent out your car to others
Take advantage of those times when you're not reliant on your car and rent it out. Using sites such as Drivy, you can make an estimated £560 a month according to their website. You will be compensated for any fuel costs too, and your car will also be covered by their insurance. Now, we appreciate that handing your car over to others is risky, but drivers are verified, so the likelihood of your car being used by a boy racer is slim, to say the least. Check the website to find out more.
#2: Become a brand ambassador
You have probably seen cars wrapped in advertising decals when you have been out and about. These drivers don't work for the companies they are marketing; rather, they have opted to make cash by allowing businesses the use of their vehicles for brand promotion. Using websites such as Carquids, you will be matched to an advertiser that you are happy to promote, with an opportunity to earn around £100 per month. Then all you do is drive as you normally would, and bank the cash you receive on a monthly basis. Easy!
#3: Join a courier service
There are loads of courier services online, such as Yodel, Amazon Flex, and Hermes, so take your pick. You then offer your services to them, and if after passing their background and car checks, you can then work for them on a self-employed basis delivering packages to customers. Generally speaking, you will only have to deliver smaller parcels. For anything on the large side, and for larger quantities, you're going to need a larger car or van; akin to those sold at The Good Van Company. So if this idea appeals to you, and you are thinking about swapping your car soon, perhaps opt for something fit for purpose, so you are able to deliver more for the courier company. And the more you deliver of course, the more you earn!
#4: Share your commute
For all we know, you might enjoy commuting to work on your own. You can play your own tunes, sing along as you drive, and swear at other drivers without anybody else listening to you rant. If, however, you want to earn more money, and you don't mind the company, you could sign up to Liftshare. You will then be matched with other commuters looking to hitch a ride in your direction. While you won't make an income this way, you will receive a contribution to your fuel costs, so you will save money on your ride. 
These are only a few ideas, but there are bound to more, so have a look online. And if you know of any other four-wheeled money-making (or saving) ideas, be sure to share your suggestions with us.